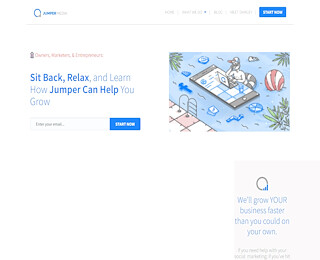 Instagram has become extremely popular in the smartphone age, burgeoning out of our desire for visual aesthetics and 'see-it-to-believe-it' attitude. The photo-sharing app currently boasts 1 billion+ monthly active users, with over 500,000 influencers running highly profitable accounts. Its pervasiveness is evident from the fact that the most followed account on IG, of the infamous Portuguese footballer Cristiano Ronaldo, has a ridiculous 238 million followers.
And the numbers aren't declining any time soon. Instagram is the ultimate influencer powerhouse, and that makes it the ideal platform for your business's online marketing.
How can you promote your business on Instagram?
We have compiled a nifty guide covering all the IG essentials you need to gain the highest number of followers and convert them into loyal customers.
Collaborate with influencers
Influencers own highly followed IG accounts, with active, engaged audiences belonging to your niche. Collaborating with them is a form of discreet advertisement that can also double down as a highly regarded testimonial. This is because their followers respect their opinion and value it as more credible than your own (let's face it: you're not exactly the most unbiased source when it comes to your brand).
To find the right influencers for your brand, you can conduct a manual (read: tiring) Instagram search using hashtags and keywords. Or, you could get a custom-built IG micro-influencer list mailed to you swiftly through our Shirley services. 
Influencers marketing can do wonders for your IG promotion, with companies gaining millions of new followers and thousands of active buyers in a matter of months. That's a ton of big bucks!
Use Instagram advertising
Instagram has its own set of advertising services that move beyond background influencer partnerships. To directly promote your account, choose one of the many ad forms available on the platform, including story ads, carousel ads, video ads, and much more. These services let you customize your campaign to your target demographics, and even zoom into audiences with interests, behaviors, and locations relevant to your brand. 
However, IG advertising is futile if you don't know how to conduct adequate micro-niche targeting, as people will just swipe up and right as soon as they come across your ad. Our Instagram followers services can pinpoint this audience down to the nitty-gritty details, just as we identify the finest influencers for you. Schedule a free call, and get an incredibly candid, super thorough review of your Instagram marketing strategy.
Make your page people-centric
After you get the right followers, convince them to stay. That is where the real challenge begins. You must be a consistent poster of quality content to attract your audience's attention and make it click on the 'shop' button right away.
Here are a few pointers to truly make your business account stand out:
Create posts with the user in mind. Will it help them move further up the buyer funnel?
Use industry and business-relevant hashtags with the right keywords. Don't be too generic, as that would make you a small fish in a sea of IG posts.
Jump in on current trends. Make your posts relate to your brand and the thing everyone's talking about.
Ask your followers to tag you in posts where they use your products.
Repost user-generated content on your account. Don't forget to thank and tag the original poster!
Host contests and giveaways to allow users the chance to try your products for free.
Reply, reply, reply! Engage with user questions, compliments, AND negative reviews. It all counts.
Jumper Media isn't just one of the leading marketing sites to buy Instagram followers; we also help you engage with them the right way. Our Growth by Hand strategy includes an energetic team of real people (not bots!) who've had their morning coffee and are ready to grow your IG community with high-effort engagement.
Monitor follower engagement
Even if you buy real IG followers using influencer marketing tactics, a lack of engagement can blow over your efforts. This is because such accounts will inflate your numbers but won't provide any real boosts in ROI. 
Keep a watchful eye on your own account's statistics using Instagram Insights. Are your advertisements working? Which posts are more popular? What are the peak follower activity times? You'll also find valuable data on your audience's key demographics, such as age, gender, and location. All of this information can be utilized to adjust your overall strategy to expand your outreach.
To ensure your followers convert into active buyers, check the follower engagement of the influencers you hope to connect with. At Jumper Media, our teams compile the top personalized influencer lists for you based on account engagements, practicality, and tons of other factors.
Cross-promote your Instagram on other platforms
After all, IG isn't (and shouldn't) be the only social platform you use. Spread the news about your account on your website, Facebook, Twitter, and everywhere else! It is useful to embed your IG posts in your blogs and share links on other networks to boost click-throughs and follow count.
And it works! Because people love looking at original, beautiful images. An entire gallery of them right at their fingers makes it much more likely for them to trust your brand and buy your products.
At Jumper Media, we run ahead of the times. We noticed the massive potential of IG advertising way before it hit off, and so we devised the perfect Instagram growth service to maximize your ROI.
How can we promote your Instagram?
Our expert marketers spent hours with the IT team to create Shirley, the best micro-influencer marketing tool for Instagram. She manages your entire influencer marketing campaign for you by tracking posts, issuing reminders, comparing influencers, and doing everything in between. It can save your business lots of manpower and lots of time, all while doubling your IG following.
Meet Shirley and get a walkthrough today to grow your IG followers at full tilt: https://calendly.com/shirleybyjumper/walkthrough?utm_campaign=walkthrough&utm_source=shirleyWebsite&month=2020-08